For more than a decade, young musician Debasish Borah, better known as Devraz Borah, has pursued an intensely personal vision of what music can be, studying its evolution, drawing inspiration from diverse genres, styles and learning to play instruments. Its sole mission: to push traditional music ever further into infinity.
To read a list of Devraz Borah's accomplishments is to read several life stories rolled into one: masterful pianist; singer; lyricist; poet and writer. Immersed in music from an early age and dogged by a serious penchant for pushing regional music onto a global platform, he is a singular, genre-defying artist in all areas – classical and contemporary, traditional and Western.
Devraz started studying traditional music and Jyoti Sangeet, Bishnu Sangeet, Bhupendra Sangeet and Parvati Prasad Baruah songs from the year 2002, at a very young age under the intensive tutelage of his mother and home tutor Meenakshi Deka and preetilekha Mina Das. He simultaneously took music lessons in 'Borgeet' from Late Punyabrata Deva Goswami, an eminent personality in the field of music.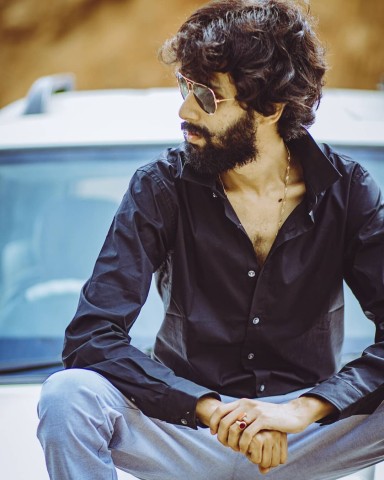 After making his professional debut at a Trimurti Udyan event in Tezpur in 2003, he began performing regularly at various events and music festivals in and around his hometown, which has almost 200 live shows. . He then embarked on a successful musical career, becoming known for his virtuoso yet emotional playing style, unusual instrumentation and precise rhythm playing.
This young music enthusiast seems to be keeping complacency aside as he delves deeper into more creative endeavors, which is a bit evident from the fact that he was also training for Pranab Lahkar's 'Bishnu Rabha Geet' while taking music lessons for Shashtriya Sangeet or Indian Classical Music at the same time. His love for music also led him to learn new instruments like Tabla, Guitar and some traditional instruments like Nagada, Khol, Dhol, Taal, etc. It was from 2005 to 2007, and in the following years, he started playing Dhol, especially the Bihu festival and was part of the "Bihu Husori" teams. During the Rongali Bihu festival, he performed Bihu songs live at various public events and continued it until 2018.
Devraz has always been very keen to learn and explore musical instruments, and one such instrument that piqued his interest was the piano. He started taking piano lessons in 2008 and became proficient within a year to start performing live at various functions. His talent was soon widely recognized and he gave his first ever public recital at the Guwahati University Youth Festival, as a student of Darrang College. The new instrument invigorated Devraz, and within a few years he was on a clear path to greatness.
Among his endless list of notable skills is his talent as a tabla player which he proved time and again by performing at various college festivals with Kathak dancers. He also played tabla and piano at Radio Akashwani during the years 2008-09. He also mastered the Assamese instrument called Dotura and played in Thespian cultural group in Tezpur for almost 3-4 years.
That's not all, Devraz is also gradually establishing himself as a singer, with three popular Assamese songs to his credit, namely Abeli ​​Abeli, Xunali and Boliya Nadi. Abeli ​​Abeli ​​was his first recorded song and his music was given by a well known Mumbai based musician named Mrinmoy Sharma. Xunali was his second song, written and sung by him and its music arranged by Paran Borkataky (jojo). His third song named Boliya Nodi was also written and sung by him.
To top it off, this incredibly talented person is also a poet, and published. He has 3 published poetry books to his credit – his first book titled Dapoon was launched in 2014 by the Asomiya Sahitya Sanmilan. His second poetry book named Dolisa was started by Assam Sahitya Sabha in Kaliabor Adhibeshan. He has another poetry book, his third, named Shabdjaal completed towards the end of 2019. However, it could not be officially launched due to Covid-19 lockdown restrictions. He is currently working on two more poetry books, titled Rang and Swapnaruhi, which will be published shortly.
Debasish also engages in many poetry recitations, her two most famous recitations being Miss Meghali Baruah and Miss Anuradha Baruah, available on her YouTube channel. Another book is yet to come out next year which will focus entirely on sound therapy, the relationship between sound or music and human hormones.
Devraz is also working on five other songs that have yet to be officially released. He had recently collaborated with international musicians from many countries for his upcoming songs Barixare Rati and Boroxibo Bororxa whose sound mixing is currently taking place in Canada. There has been talk of releasing these songs by the end of 2022.
As part of her future plans, Derez plans to set foot in the world of cinema.
He is in talks with Mumbai-based sound designer Devabrata Chaliha for a film project which they plan to wrap up by 2025.
Besides being actively involved in music and writing, Devraz is also dedicated to educating young budding music enthusiasts to pursue music. He tutors young school children in rural areas of Assam on various instruments and teaches them Indian and Western classical music, scheduling it every six months.
As part of his commitment to music education, he published a non-fiction book titled Magnifying Music which is an anthology of music. He takes an incisive and enthusiastic look at the art of music, from its origins to the influences that shape it, whether acoustic, economic, social or technological. The book also explores topics such as sound therapy and traces the origin and evolution of world music.
He is very keen to conduct regular research on traditional Assamese music, be it local instruments, roots and origin of music. From time to time he strives to make Assamese music better known and considers it very important as a musician to strive to give the international notoriety that our regional music deserves. It has a clear mission to inspire the next generation of music lovers and enthusiasts by championing music education, nurturing our musical heritage among today's youth.
Music occupies a prominent place in Indian culture: in traditional aesthetics, music is often allegorized as "food for the soul". It symbolizes India's remarkable diversity in cultural, linguistic and religious terms and embodies the historical tides that have shaped its contemporary pluralism. It is very important these days to preserve and promote Indian classical music to younger generations. This rich cultural heritage and its traditional values ​​are disappearing from our society due to our fascination with Westernization.
Devraz is on a mission to try to strengthen our regional culture and music, especially from the North East region. Northeastern music reflects its surprisingly diverse mix of ethnicities and languages, its long history of Tibbet and Mongolian influence. He is religiously dedicated to finding untapped elements in our music and bringing it to the global platform like many other renowned Indian musicians. He wants musicians like him to start thinking beyond the region and applying new strategies to create greater awareness, secure international collaborations, create commercially appealing tunes, and harness the power of our sounds and instruments. unique to get noticed.
Each artist plays a different and necessary role in contributing to the health, development and well-being of our society. As a creative thinker, Devraz brings joy, interaction and inspiration to his community. He gifted musical instruments to young rural music lovers to encourage their budding interest and help them hone their already developing skills.
At the same time, it also makes a thoughtful critique of our political, economic and social systems, challenging communities to engage thoughtfully and take steps towards social progress. He regularly participates in discussions on health, water hygiene and human rights, and is very vocal on social issues, pernicious and undesirable social vices that must be avoided.
With great power comes great responsibility, and this young boy dreams of leaving behind a wealth of contributions to the music as well as the cultural milieu of India. All of this speaks to a rare breed of artists; someone who can balance multiple lives into one, each feeling as natural as the next.
Media Contact
Company Name: Inner voice doodle
Contact: Parthian Mittal
E-mail: Send an email
Call: 8929606161
The country: India
Website: scribbleinnervoice.com